Be part of the club
Enjoy and look forward to receiving the wines, discounts and merchandise that shows your support for Unwined.
Join our club
Our Winery in the News
Events
Buy our wines locally.
Visit us in shed 3 at Eastern Market.
We will be selling a variety of our wines there every Saturday.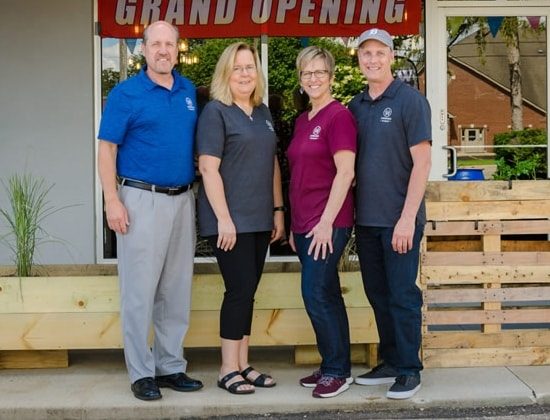 About us
Unwined Winery is comprised of two couples and long-time friends, Kurt & Diane Teller and Mark & Jill Thomas. The Tellers and Thomases started making wine in 2009 using home kits from various Michigan wineries. The hobby and experimentation turned into more when they were pleasantly surprised by how well the final product turned out. Now they are happy to share their product with fellow wine enthusiasts and Michigan locals since they opened their doors in February of 2019.  Read more about the Tellers and Thomases and their wine preferences in the About Us page!
Read more